How much does it cost to reclad a plaster home?
The cost of recladding a plaster home will depend on the:
Size of the home
Complexity of design
Extent of damage to the structure of the building
Many people ask us if there is a square-meter cost to reclad a home that is leaky or a plaster home that is affected by the leaky building stigma. It is always best to give us a call to discuss your home for an accurate cost which you are welcome to do, but as a guide we have broken it down into the following five categories.
These figures assume the direct fix plaster home will be reclad in timber weatherboards with new double glazed joinery.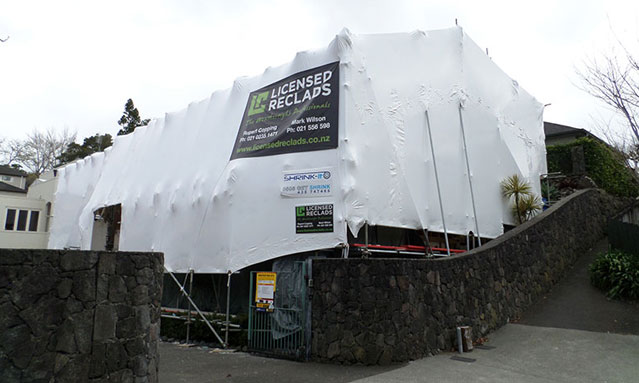 Please be advised that these are price estimates only.
Every home is different and the scope of work and cost can vary a lot. Additional costs such as council fees and architectural drawings are also in need of considering.
We offer all homeowners a free, no obligation consultation and a free estimate or quote for our recladding services. 
All you need to do is provide us with the original plans which should be in your council file and we will do the rest.
Please contact us today for further information on recladding costs and the process involved. We are happy to help.
Licensed Reclads can provide you with an accurate, detailed quote or tender for your project from working drawings.
The quote or tender you receive will be accompanied by:
A fully itemized schedule of works which completely break down the cost of the project for you.
Realistic provisional sums which are as accurate as possible along with a schedule of our rates.
A detailed construction timeline.
A progress payment schedule.
If you are applying for financial assistance under the government's Financial Assistance Package (FAP) our quotes and tenders are of a suitable standard to be submitted for this process.
Financial Assistance Package (FAP)
We are experienced with the FAP process and can handle your FAP claim for you.
If you are applying for financial assistance under the government's Financial Assistance Package (FAP) it is important to use a company that has experience with the tender process, tender analysis and break down for your claim.
We offer our own project management on all jobs; this is included in your quote.
If you would like to discuss your options or obtain a free quote please contact us.
You also may be interested in...